BCI believes in creating long term, quality relationships with our customers and vendors. We've worked hard for many years to gain the business, trust and respect of our partners. Not only are we quite proud of our many accomplishments, but we also take special pride in the company we keep.
Here's some of the fine partners whose dreams we've had the pleasure to help make a reality.
"We have had the pleasure of working with BCI for over 10 years and have found them to perform their work with the highest quality standards and professionalism. It is particularly important to align your company with others that know the importance of putting the customer first."

- Peter Hovnanian
Managing Principal, J.S. Hovnanian & Sons, Inc.



"We've used BCI to perform our site-related work for almost 10 years. From conceptual estimates through the completion of the project, BCI is always responsive, professional and reasonable – even when the inevitable change order rears it's ugly head."

- M. Brad Ingerman
President, Ingerman Construction



"Blenheim has been one of our top contractors since they started doing work for us in 2003. They have the muscle to get our largest projects done quickly, and still give us the personal attention of a family owned business ."

- Al Garfall
Division President, D.R. Horton, Inc.



"Chet Barnes and his BCI team constantly dedicate themselves to creating a better business environment and work under the same strong code of ethics we share – responsibility, honesty and safety. We are fortunate to have them as leading contributors to our trade association and our work."

- Marlene Spencer
Dir. of Marketing & Operations, Builders League of South Jersey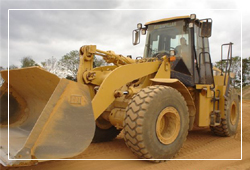 BCI is the very best choice for your
development plan, for your bottom line,
for you to succeed.